DAEDALUS
MARINE PARK tour / SHARKS & DOLPHIN tour
---
Daedalus is a remote outpost of a reef, less than a kilometre wide and marked by a lighthouse, some 80 km offshore from Marsa Alam. Its isolation means it is not frequently visited and this, together with its marine park status, means its reefs are in mint condition and it's one of the best scuba dives in the Red Sea. It features pristine hard and soft coral and an amazing marine life.
Here you can see various species of oceanic sharks like the curious oceanic whitetip whark, schooling hammerhead sharks as well as grey reef sharks and even the very rare tresher shark if you are lucky!
Most of the dives on Daedalus Reef are drift dives along amazing deep walls covered by superb coral. In addition to the Sharks, you can also encounter various pelagic fishes such as the Giant Trevally or the Dogtooth Tuna and even Manta Rays can be spotted! The Daedalus Reef is located within a Marine Park which combined with its remote location, really is the most pristine dive site around Egypt and the Red Sea.
---
Highlights: deep walls and shark diving
Depth: 5 – >40m
Visibility: 20 – 30m
Currents: can be strong
Surface conditions: can be rough
Water temperature: 23 – 30°C
Experience level: Intermediate – advanced
Number of dive sites: 3
Diving season: all year round
Distance: 80 km east of Marsa Alam (4½ hrs), 275 km (16 hrs) south-east of Hurghada
DAEDALUS REEF
YOU MAY SPOT HERE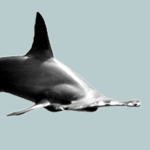 HAMMERHEAD SHARK
___
TIGER SHARK
___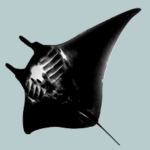 MANTA RAY
___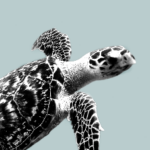 TURTLE
___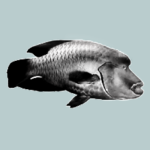 NAPOLEON
___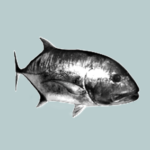 GIANT TREVALLY
___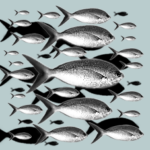 FUSILIER SCHOOL
___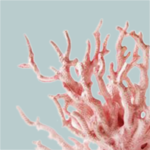 ... ANY MORE
fishes & sea life